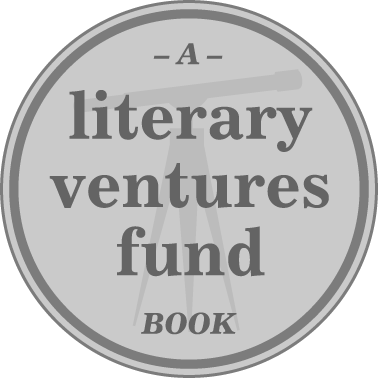 A Literary Ventures Fund Title
Visit Rhyll McMaster's web page>
Boston Globe Pick of the week:
'Nancy Felton of Broadside Bookshop, in Northampton, recommends "Feather Man," by Rhyll McMaster (Marion Boyars): "In this beautifully written and disturbing Australian coming-of-age novel, McMaster tells the story of Sooky, who struggles to overcome her difficult childhood, the effects of which are powerfully portrayed as she moves from relationship to relationship and from Brisbane to London."'
WINNER OF THE BARBARA JEFFERIS AWARD
Read more>
Judge's Report
'This is a powerful, original novel, wonderfully well written. As an account of a young woman's survival of a dysfunctional childhood in Brisbane, the coming of age theme avoids all the usual cliches. The story of Sooky's gradually emerging independence is told in prose that is rich, lyrical and assured, and the portrayals of the characters in all their fabulous monstrosity ring absolutely true. Sooky - flawed, self-doubting, difficult, sensitive, painfully honest and supremely talented is struggling to make sense of her life and establish her identity as a painter. In so accurately analysing the way Sooky uses her intelligence, wit and unconventional view of the world to fight herself out of the dark hole of her childhood, McMaster has created a fresh and original woman character who is at the heart of this brilliant, witty and disturbing novel.'
Read a profile of Rhyll McMaster in The Australian>
Set in Brisbane during the stultifying 1950s, and moving to grubby London in the 1970s, Feather Man is about Sooky who, ignored and misunderstood by her parents, is encouraged to make herself scarce and visit Lionel, their elderly next door neighbour. After initially befriending Sooky, Lionel moves towards violation.
The early pages of Feather Man are full of beguiling though disturbing, shocking images of suburban life in Brisbane in the 1950s. Sooky is surrounded by objects and social rituals that have become, for some people, powerfully nostalgic emblems. The Thor washing machine thunders away. A kookaburra is perched on the oven door. Sooky's mother is often chained to the treadmill of her sewing machine.
This is, nevertheless, a dark world. The novel follows Sooky through four relationships with men, and her entry into the art world, but the truth is, she is never able to survive unless a relationship is providing the context, however bad it may be. This dark social comedy of manners reveals the fictions of the heart in an edgy and dangerous work of portraiture.
Rhyll McMaster, born 1947, started writing poetry whilst a child. Washing the Money won the Victorian Premier's Prize and the Grace Leven Prize. Her poems have been broadcast on national radio and television, in Australia, but Feather Man is her first novel.
'Feather Man is at once both unflinching and poetic. McMaster's unique perspective illuminates the hidden corners of the lives she portrays.' Catherine O'Flynn
'Rhyll McMaster's debut novel is simultaneously a portrait of an artist, an examination of the emotional alchemy from which art is born and a coming-of-age tale... The juxtaposition of mystery and harsh grit lends the book a compelling friction.' Helen Oyeyemi, New Statesman
Read the full New Statesman Review>
'Let me say first that Rhyll McMaster is an extraordinary writer. Her prose is dazzling, poetic and thought-provoking, and this is literary fiction at its best...I have likened Rhyll McMaster to Margaret Atwood. Atwood is brilliant, but in my view McMaster is even better...my money is on Feather Man making the Booker Prize longlist here.' Lisa Glass, Vulpes Libris
Read the full Vulpes Libris review>
'Rhyll McMaster has performed that great sleight of pen, 'the conjuring trick' as Hilary Mantel calls it, the one that allowed me to read Feather Man in a state of trusting belief in the fictional reality whilst emerging unscathed and a good deal wiser from this fine novel.' Dovegreyreader
Read Australian reviews of Feather Man>
£9.99
Original Paperback 312pp
FICTION
ISBN: 978-0-7145-3148-9
Publication Date: March 2008
World English Rights